BDISC6 Original Brown Box Ceramic Disc Heater 5,200 BTUs
SKU:

BDISC6

UPC:

013204200060

Brand

Electric

Thermostat

5,200

Up to 600 sq. ft.

Yes

1500

5.13 in

5.75 in

6.75 in

5 lbs

Brown

No

No

0 - 6,000

501 - 1,000 sq. ft.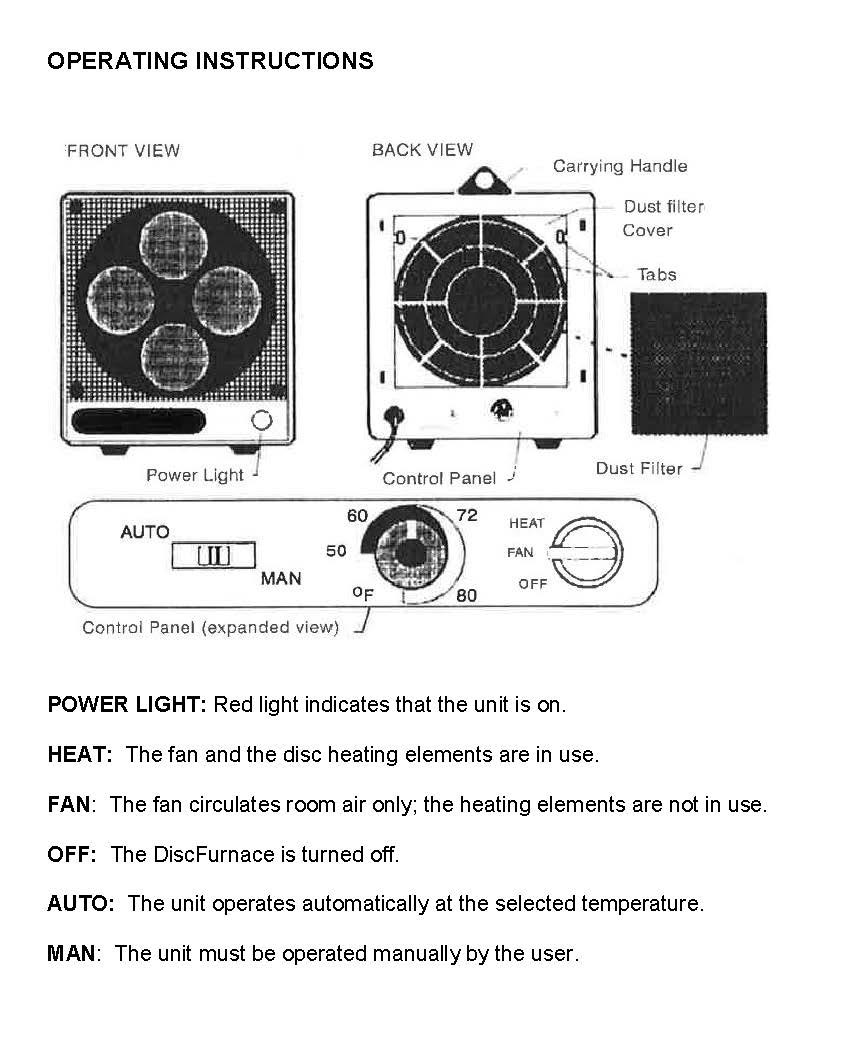 Description
"The Original Brown Box" ceramic disc heater. Kosta Pelonis introduced the first ever ceramic disc heater in the late 1980's. The superior heating performance, high energy efficiency, and sturdy steel cabinet have amazed consumers for over 30 years. Many owners report that their original brown box Pelonis disc heater is still performing exceptionally. The BDISC6 features 4 ceramic disc heating elements that heat up instantly the moment the unit is turned on. The unique structure of each disc maintains the best heating efficiency and most even heat distribution of any portable electric heater. The built-in electronic thermostat helps to maintain a consistent temperature and accidental tip-over shut off shuts the unit down automatically if the unit ever falls over.
Features:
4 ceramic disc heating elements
Electronic thermostat
External ambient temperature sensor
Sturdy steel "brown box" housing
Accidental tip-over shut-off
Specifications
Fuel Type:
Electric
Temperature Control:
Thermostat
BTUs:
5,200
Heating Area:
Up to 600 sq. ft.
Electricity Required:
Yes
Watts:
1500
Length:
5.13 in
Width:
5.75 in
Height:
6.75 in
Shipping Weight:
5 lbs
Color:
Brown
Assembly Required:
No
Professional Install Suggested:
No
Certification:

Plug Style:

Manual:
BTU Range:
0 - 6,000
Heating Area Range:
501 - 1,000 sq. ft.