Dura Heat LPC80 50-80,000 BTU Propane (LP) Convection Heater
SKU:

LPC80

UPC:

013204200800

Brand

Propane (LP)

Manual

50K / 60K / 80K

2,000 sq. ft.

No

N/A

15 in

15 in

16 in

15.5 lbs

Silver

Minimal

No

60,001 - 80,000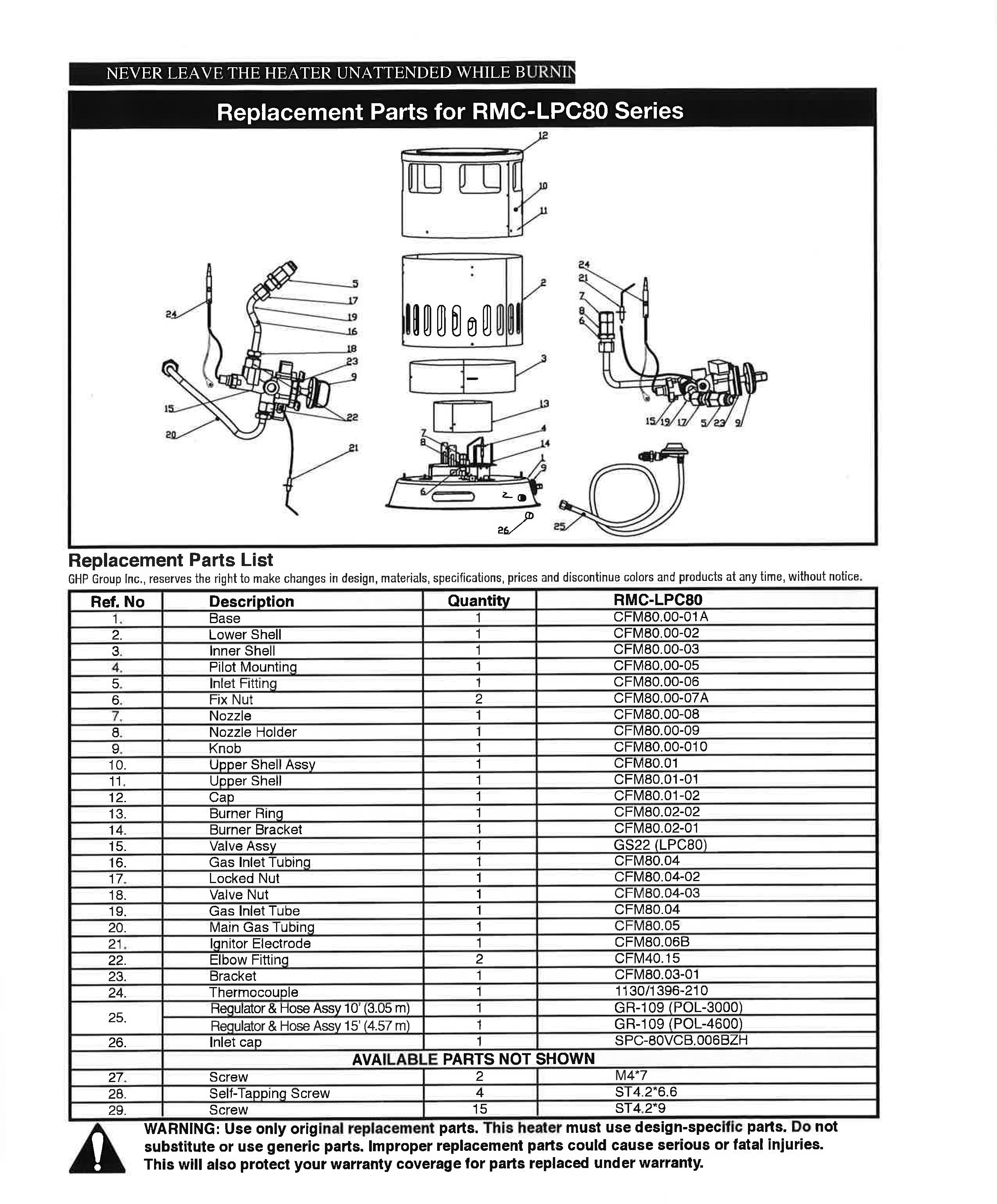 Description
The Dura Heat 80K LP convection heater offers inexpensive solutions for heat on the job. It requires no electricity and operates on clean burning propane (LP) gas. The 80K can heat ventilated workspaces up to 2,000 square feet.
Features:
360 Degree convection heater
Variable output (50,000 - 80,000 BTU's)
Simple operation
Auto safety shut-off
10 Ft. hose and regulator included
Propane (LP) gas only
No electricity required
Operates up to 17 hours on 40lb. cylinder
Piezo igniter
Collapsible design for easy portability
Requires proper ventilation
Specifications
Fuel Type:
Propane (LP)
Temperature Control:
Manual
BTUs:
50K / 60K / 80K
Heating Area:
2,000 sq. ft.
Electricity Required:
No
Watts:
N/A
Length:
15 in
Width:
15 in
Height:
16 in
Shipping Weight:
15.5 lbs
Color:
Silver
Assembly Required:
Minimal
Professional Install Suggested:
No
Certification:
Manual:
BTU Range:
60,001 - 80,000
Pre-Purchase Info: